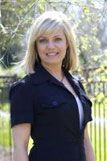 Dr. Niele Maimone - Doctor of Chiropractic
Dr. Niele Maimone began Align Healing Center in 1999 with the intention of providing gentle, effective chiropractic care to the families in her community. She graduated from Life West Chiropractic College after pursuing her undergraduate work in Health Science at Cal State Hayward.
Dr. Maimone's focus on assisting people in their healing process began with her own healing journey. As she began to cleanse her body of physical and emotional toxicity she started to see positive changes in her mood, energy level, cravings and physical symptoms. Dr. Maimone has created the list of services available at Align from those that best served her in her healing process. Addressing the body physically, chemically and emotionally is Dr. Maimone's passion and her holistic approach to restoring health has helped many people burdened with long-term pain, allergies, and stubborn medical conditions.
---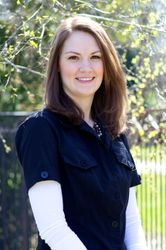 Dr. Kristin Moore - Doctor of Chiropractic
After graduating Life Chiropractic College West in 2010, Dr. Kristin Moore decided to come back to her hometown of Danville to practice. She prides herself on her involvement in the community and is an active member of the Danville Area Chamber of Commerce and has even served two years on the Danville Chamber Board of Directors. While Dr. Kristin treats patients of all ages, she specializes in fertility issues, prenatal care, and pediatric conditions by focusing on gentle chiropractic care, nutritional and herbal supplementation, as well as using food for healing support. Dr. Kristin lives in Clayton with her husband, son, and rescue dog named Nala.
---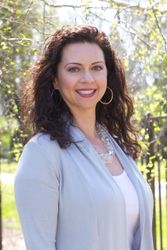 Judy Gregoire - Office Manager
Judy moved to California from the East Coast where she was born and raised. Upon graduating from college, she began a 13-year career in the insurance industry working for several major international carriers in the Professional Liability arena. Judy was personally introduced to the benefits of chiropractic care over 15 years ago and joined our team in 2011. Judy is passionate about living a balanced and vibrant life and she and her family continue to use holistic chiropractic care as part of their wellness lifestyle.

---
Ashlyn Owings
Ashlyn was born and raised in California and then attended University of Arizona where she earned a degree in Health Education and then worked as a personal trainer and in hospital nutrition services. She soon realized that her passion was in helping people live happier, more natural lives.
After experiencing Align Healing Center as a patient Ashlyn joined our team in 2013. She started as a laser assistant and with her love for nutrition and coaching she is now our Natural Lifestyle Specialist. She coaches our patients through making positive health changes that support the healing process.
---
Madeleine Thomsen
After 10+ years of being a stay-at-home mom, Madeleine joined the practice in the fall of 2017. She previously worked as a Clinical Aesthetician for two Dermatologists in the South Bay.

Madeleine loves caring for our patients and is continually learning about all our practice has to offer. She also offers specialized sessions in DermasoLaser treatments.
---
Jason Vawter
Jason is a Danville native working as a Phlebotomist and Laser Assistant at Align. He studied Exercise Biology and Communications at the University of California, Davis and is preparing to return to school to pursue a career in the Health Care Industry. He strives to use his passion and knowledge of exercise, biology and nutrition to help those around him optimize their lifestyles through movement.